Oral Cancer Screening
Prioritizing Your Health with Comprehensive Examinations.
Oral health is more than just about cavities and gum health; it's also about ensuring the overall well-being of your mouth. At The Village Dentist, we understand the importance of early detection and prevention, which is why we emphasize the significance of regular oral cancer screenings.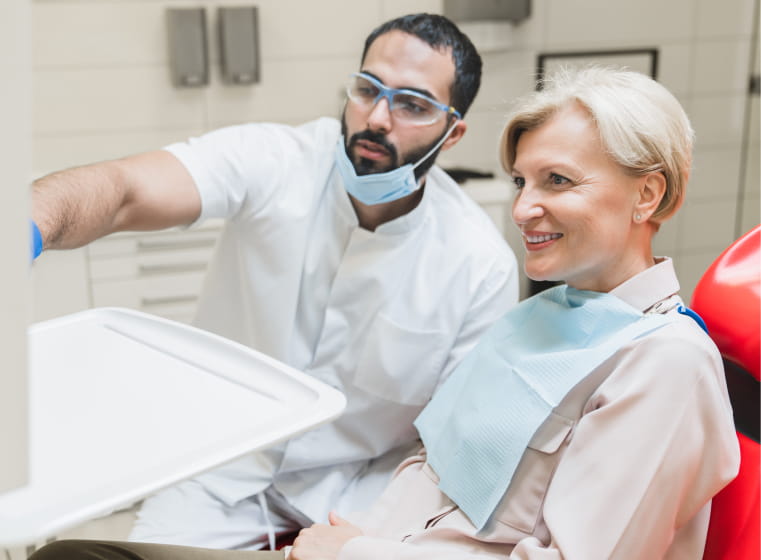 The Importance of Oral Cancer Screening
Oral cancer screenings are designed to identify early signs of cancerous or precancerous conditions in your mouth. These screenings are crucial because early detection can lead to more effective treatment options and better outcomes.
What Does the Screening Involve?
During an oral cancer screening, our dental professionals will conduct a thorough examination of your mouth. This includes checking for any abnormalities or changes in the oral tissues. The goal is to identify any signs that might indicate potential issues, even if they're invisible to the naked eye.
Why We Emphasize Regular Screenings
Early diagnosis of oral cancer can save lives. The primary challenge with oral cancer is not its treatment but its late diagnosis. While certain factors, like tobacco use or excessive alcohol consumption, can increase the risk, oral cancer can affect anyone. With the rise in HPV-related oral cancers, it's more crucial than ever to undergo regular screenings.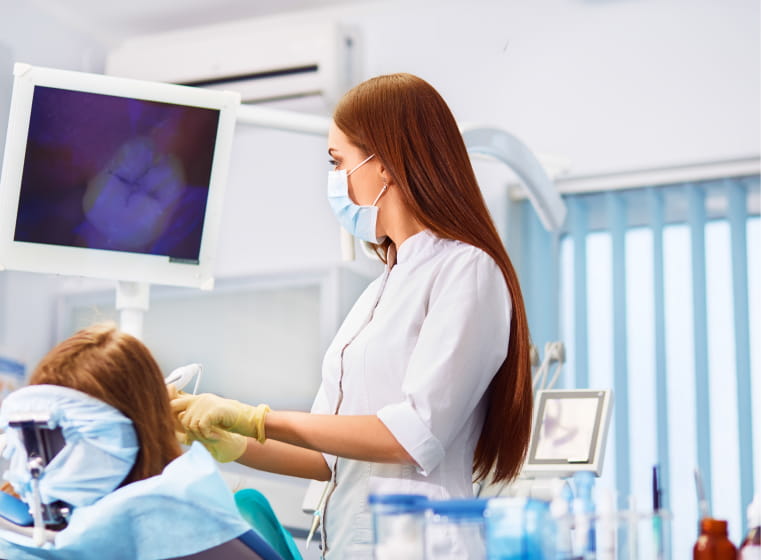 Routine Oral Cancer Screenings at The Village Dentist
As a valued patient of The Village Dentist, you can expect comprehensive oral cancer screenings as part of your routine dental check-ups. These screenings are quick, painless, and can be a vital tool in ensuring your long-term oral health.
Prioritize Your Oral Health Today
Are you due for your regular dental check-up and oral cancer screening? Reach out to The Village Dentist in Toronto and take proactive steps towards ensuring your oral health and overall well-being.