Rediscover Your Smile with Our Customized Denture Solutions
At The Village Dentist, we believe that everyone deserves a confident and functional smile. Whether due to age, trauma, or dental conditions, if you've lost teeth, our denture solutions are tailored to bring back the beauty and functionality of your smile.
Understanding Dental Dentures
Dentures are prosthetic devices designed to replace missing teeth. They can be full or partial, depending on the number of teeth they replace, and are custom-made to fit comfortably in your mouth.
Types of Dentures We Offer
Partial Dentures Ideal for those who have some natural teeth remaining. These are anchored to your existing teeth and fill the gaps created by missing teeth.

Full Dentures These replace an entire set of teeth, either upper or lower. They rest directly on the gums and are ideal for individuals who have lost all their natural teeth.

Implant-Supported Dentures For those seeking a more stable and natural-feeling solution, we offer implant-supported dentures. These are anchored to dental implants, providing enhanced stability, functionality, and aesthetics.
Is a Denture Solution Right for You?
Dentures aren't just about aesthetics; they also play a crucial role in functionality, helping with speech and eating. If you're missing teeth and want to explore if dentures are the right solution for you, our team at The Village Dentist in Toronto is here to guide you through the process.
Cost Considerations
The cost of dentures varies based on the type, materials used, and any additional treatments required. At The Village Dentist, we provide a detailed cost breakdown after your consultation, ensuring transparency and clarity. We also offer various payment options to accommodate our patients.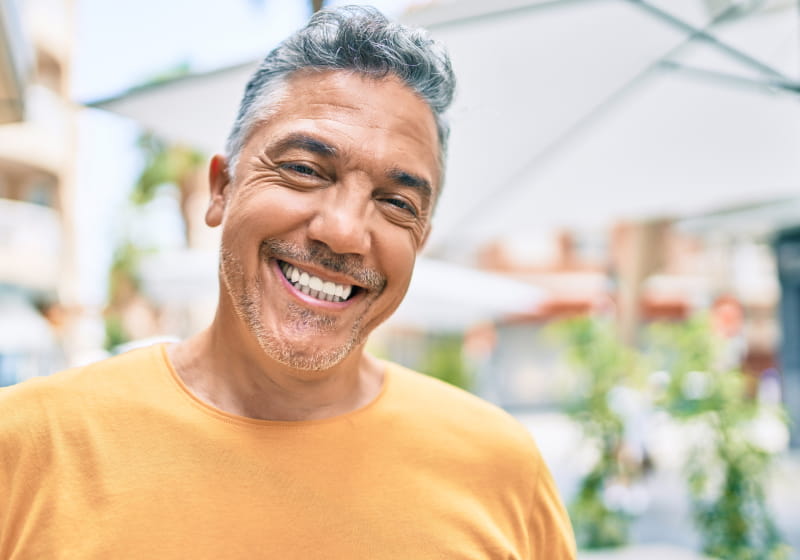 Rediscover Your Smile in Toronto
If you're considering dentures or any other dental solution, The Village Dentist is here to help. Our dedicated team, combined with state-of-the-art technology, ensures that you receive the best care possible. Contact us today to schedule a consultation and take the first step towards a rejuvenated smile.