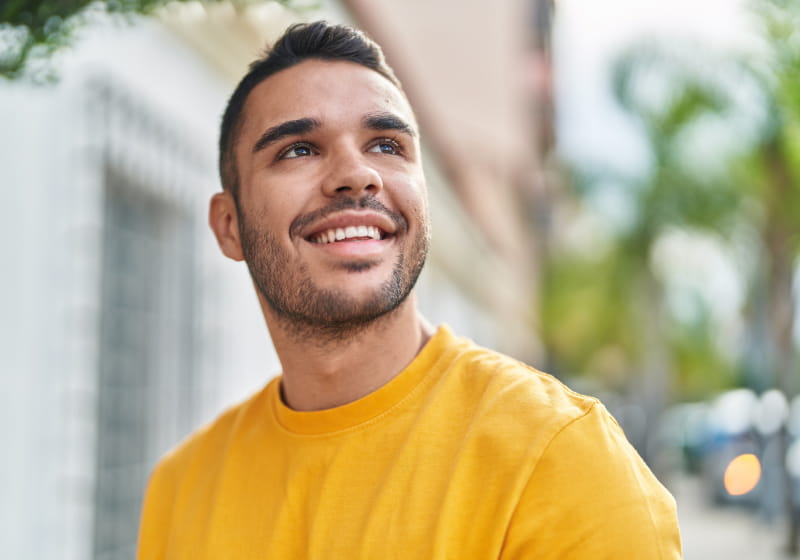 A Quick and Effective Solution for Minor Dental Imperfections
Dental issues, no matter how minor, can sometimes take a toll on our confidence. At The Village Dentist, we believe in providing solutions that are not only effective but also minimally invasive. Enter dental bonding – a simple procedure with transformative results.
Understanding Dental Bonding
Dental bonding is a cosmetic dentistry procedure where a tooth-colored resin material is applied to the tooth and hardened with a special light. This effectively bonds the material to the tooth, improving its overall appearance.
When is Dental Bonding Recommended?
Dental bonding is versatile and can address a variety of dental concerns:
Chipped or cracked teeth

Discolored teeth

Gaps between teeth

Making teeth look longer or changing their shape

Protecting exposed roots due to receding gums
The Dental Bonding Procedure at The Village Dentist
The process is straightforward and often completed in a single visit. After selecting a composite resin color that closely matches your natural teeth, the tooth surface is roughened, and a conditioning liquid is applied. This helps the bonding material adhere to the tooth. The resin is then applied, molded, and smoothed to the desired shape. A special light is used to harden the material, after which it's trimmed, shaped, and polished to match the sheen of the rest of the tooth surface.
Ready for a Smile Makeover?
If you're considering enhancing your smile or addressing minor imperfections, dental bonding might be the perfect solution for you. Reach out to The Village Dentist in Toronto, and let's discuss how we can help you smile with renewed confidence.