Maintaining a Healthy Smile for a Lifetime
Regular dental cleanings are the cornerstone of good oral health. At The Village Dentist, we emphasize the importance of routine check-ups and cleanings to ensure your teeth and gums remain in optimal condition.
The Importance of Routine Dental Cleanings
While daily brushing and flossing are essential, they're only part of the equation. Regular dental cleanings help remove plaque, tartar, and bacteria that might be missed during your daily routine. These cleanings not only brighten your smile but also offer protection against tooth decay, tooth loss, and gum disease.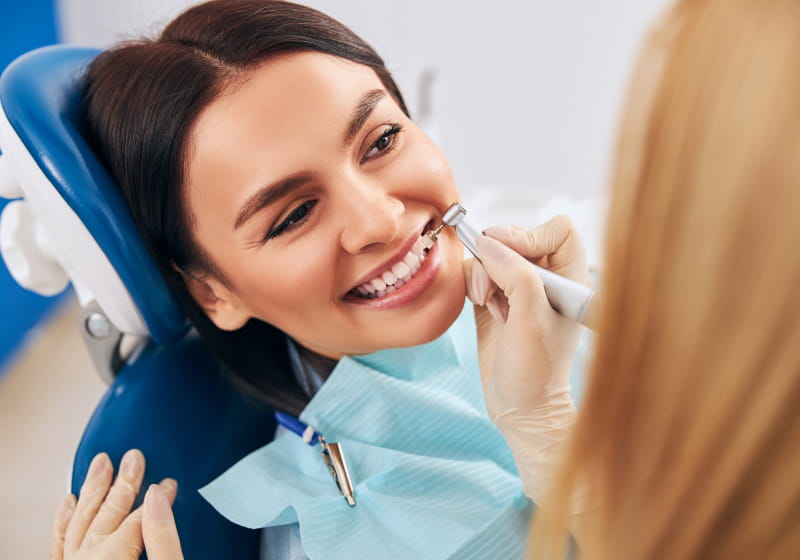 Advanced Cavity Detection
Early detection is key to preventing extensive dental issues. We employ advanced tools and techniques, like laser cavity detection, to spot potential problems before they escalate. This proactive approach ensures that hidden decay is identified and treated promptly.
Why Choose The Village Dentist for Dental Cleanings in Toronto?
Whether you're looking for routine care or more specialized treatments, our team at The Village Dentist is here to assist. Our commitment to excellence, combined with a gentle and thorough approach, ensures that every visit is a pleasant experience.
Ready to prioritize your oral health? Schedule your dental cleaning with The Village Dentist in Toronto and take the first step towards a brighter, healthier smile.